The use of passenger elevators without machine room is a perspective direction of world elevators industry's development. The advantages of these elevators provide their wide use in dwelling houses, administrative buildings, hotels, cotta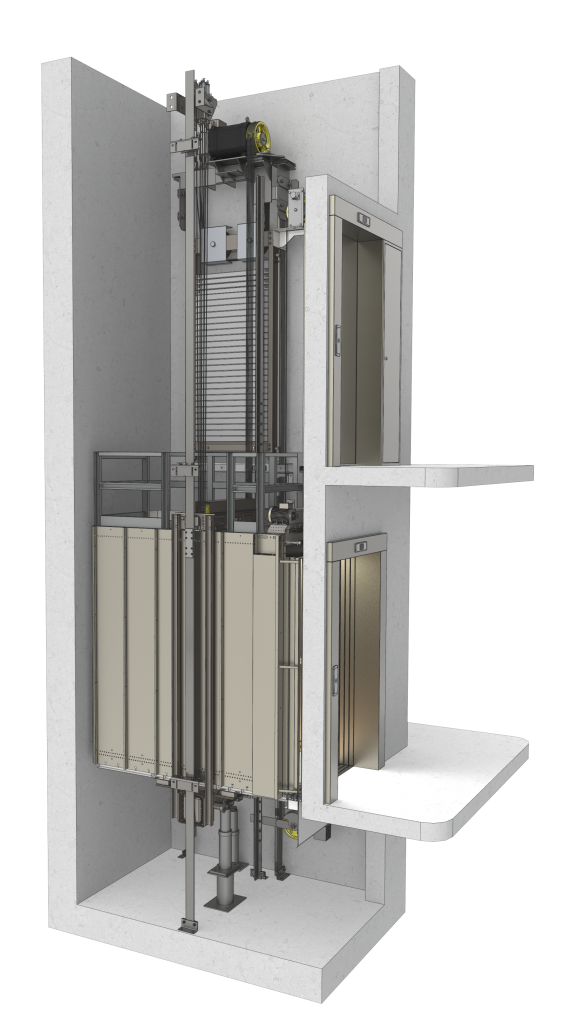 ges and all kinds of modern buildings.
JSC "Mogilevliftmash" has developed the production of the MRL elevators with load capacity of 400, 630, 1000 kg and movement speed 1,0 m/sec equipped with direct-drive winch, stationed under elevator shaft floor.
The development of the elevators without machine room paid much attention to the ease of winch and control panel installation and maintenance including strict conformity with safety regulations.
The elevators are certified according to Technical regulations of Customs Union TR CU 011/2011 "Elevators safety".
The elevators PBA0410T, PBA 1010GТ, PBA 1010КТ, PBA 1010SТ are certified with European directive 95/16/EU Elevators safety. The elevators without machine room with axial direct-drive winches are equipped with telescopic doors with lateral opening (door width from 650 to 1200 mm).
The winches from LANCOR, THYSSEN KRUPP are used in such elevators. These elevators are equipped with Frequency control of the main drive by YASKAWA and uninterruptible power supply which allows passengers evacuation from stopped elevators cabin while power outage.
The advantages of passenger elevators without machine room:
Design.
The absence of machine room provides building space saving it allows implementing all outstanding architectural decisions.
Energy saving.
The use of direct-drive winch based on synchronous motor with permanent magnets improves energy saving parameters. The total power consumption of these winches is reduced on 30% in compare with geared winches.
Comfort and security.
The lower noise and vibration characteristics (noise in elevators cabin is reduced to 55 dB). The high accuracy of elevators cabin stop provides its usage safety.
Environmentally friendly.
The MRL elevators are environmentally friendly for the use of gearless drive. This gearless drive needs no engine oil. All these characteristics allow to reduce maintenance costs.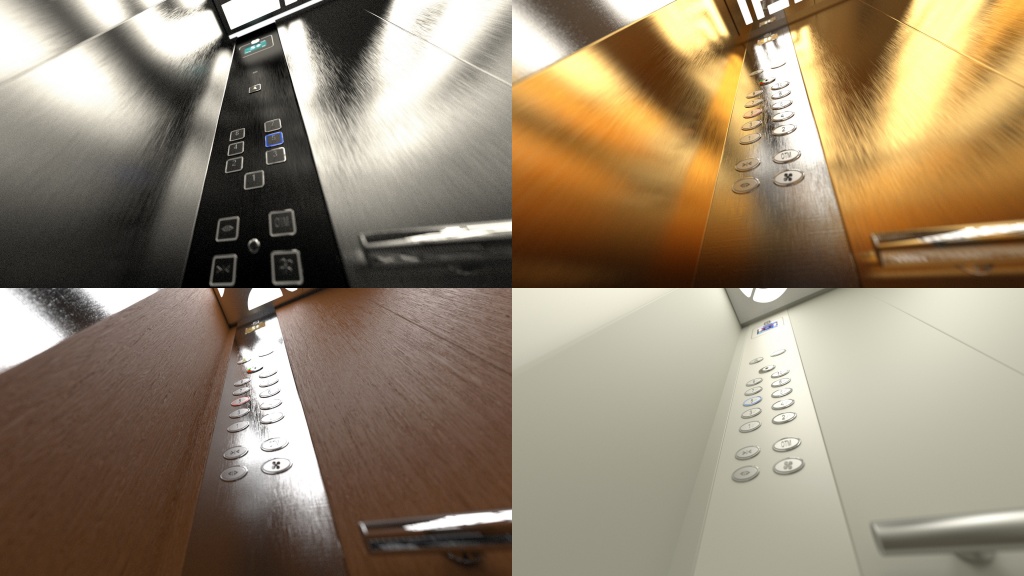 Configurator for MRL elevators